Masks are an extension of your personality. Especially when you wear the ones with a really expressive mouth: big lips, zombie teeth or wolf nostrils. They add to your personality, and make you even more interesting in the public eye. Now that everyone wears masks, what useful information can we extract from them?
Surgical paper mask
Yes, the blue one with the white rim. It is the classic, the first to awaken. Of course, they were for a long time only worn by medics, but now they've acquired a universal appeal to every professional sector. So much so that they've been released in color: not only blue, but all white and all black versions prevail! Of course, due to its popularity, it's frowned upon. They're disposable and currently not being recycled by mainstream recycling services in member states due to safety hazards.
Reusable cloth masks
You probably like turtles. These are a great alternative to the surgical masks, they're eco-friendly and you seem like an individual particularly interested in environmental movements. Power to nature.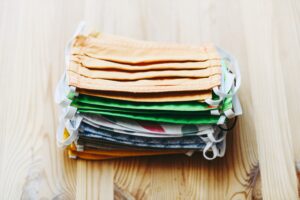 Printed cloth masks
Reusable, but with a twist. This one either shows all your qualities and all your flaws. Hats off to those with the courage to wear werewolf mouths. The flowers are cute; extra points if you made the mask yourself. Effortlessly cool.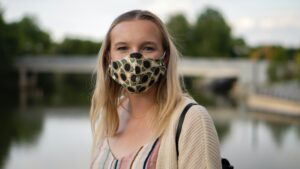 Foam masks
These look like they're cyborg masks because they have that mountain shape up to your nose. A very streamlined shape and effective to hide pimples without irritating your skin even more. A stylish person.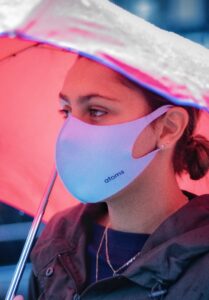 Any mask that gets attached with two straps around the entire head instead of behind the ears
Treachery or anti-conformity? I'm not sure. This can be used, though it is sacrilegious. Very hard for delegates with long hair. You're unconventional.
Masks with vents
Alright, this is full on cyberpunk. I respect your decision, though maybe the entire cooling system is weighing your mask down. One cannot complain however, at least you're not an anti-masker.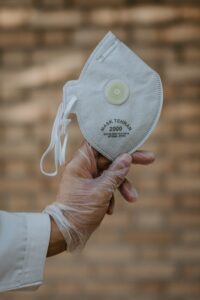 Visors or "face shields"
Do you need to wear a mask under? Why would anyone find this practical? At least it is reusable. Your will to live probably frightens most of society. You'd win in the Hunger Games.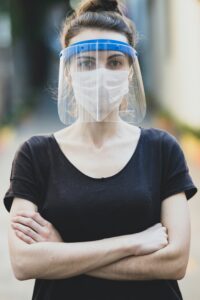 Reporter: Meghna Attano Mahboobani
Text Editor: Joey Lin
Layout: Yoona Son