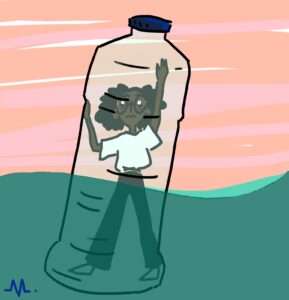 Non-biodegradable waste is a type of waste material that does not decompose, decay, or dissolve naturally since they cannot be broken down by microorganisms. The only way to get rid of these materials is through combustion with energy recovery, landfills, and hazardous waste disposal. They are the main sources of water, air, and soil pollution, causing cancer and other diseases in humans and animals alike. These non-degradable wastes include everyday materials like plastic, metal, glass, rubber, but also more serious components like polluted labs and nuclear waste.
In our everyday lives, we tend to create more and more non-biodegradable waste without noticing, so there are a few things that we can do as the average Joe and Jane to reduce such pollution. One way is to educate ourselves and learn more about your local waste management regulations and laws. National and local governments have set up easy-to-follow guidelines with regard to the proper segregation, recycling, and disposal of all kinds of waste materials. Another way is to find alternatives for your non-biodegradable objects and reduce the use of plastic products; 
Use reusable bottles instead of plastic ones. 

Bring your own basket or tote bag when buying takeout food or grocery shopping. 

Use bamboo chopsticks or bring your own glass straws and steel utensils when eating in fast-food restaurants so you can avoid using the plastic utensils and plastic straws that they provide. 

And be aware of plastic packaging and choose cautiously of the products you purchase.
And lastly, recycle, reuse products such as glass bottles and jars for artistic or daily purposes. 
With awareness and effort from every person, we can accelerate the transition to a biodegradable planet, or even a wasteless world.
Reporter Nina Zhang
Text editor Joey Lin
Artwork Valentine Leroux
Layout Shutong Xu