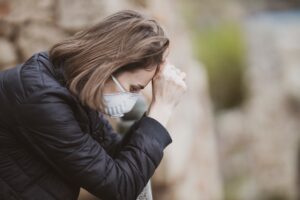 Ever since the beginning of the COVID-19 pandemic, many schools worldwide started to either teach online or group students into specific classes and restrict their mobility to control the spread of the virus. These restrictions made one of the most energetic people—teenagers—suffer from anxiety, fear, and loneliness. As we are missing out on many of the most important moments in our lives, unable to see friends and family in person, and even worse, have to deal with stress from school while getting used to the alien system of online learning. With the extra distance between each of us, many have struggled to request help due to fear, shame, or a sense of responsibility to avoid burdening others or simply struggle to express their emotions. It is easy to find solace or compensation in unleashing your repressed feelings; however, such behavior should never be directed towards others. According to a study done by L1ght, an AI company that combats online toxicity, instances of cyberbullying have risen by a shocking 70% during the pandemic, likely caused by teenagers trying to cope with the new reality. The WHO is aware of this situation and has given us some tips on how we can be less anxious and maintain our mental health: recognize that your anxiety is completely normal, create distractions such as reading some of your favorite novels or writing your own.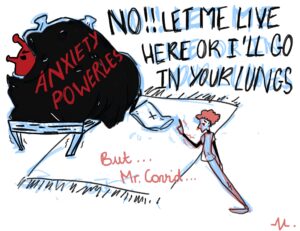 Adapt to novel ways to connect with your friends, including playing interactive games together and simulating conversation through online calls. Focus on yourself and finding ways to use your new-found time to be productive, like learning a new instrument or learning a new skill online. If all else fails, let your emotions flow through you. With this catharsis, you'll start to feel better faster and regain the drive to achieve more. Most importantly, be kind to yourself and others when adjusting to the new normal.
COVID-19 and the stress that came with it should not be a reason to channel your negative emotion towards others. If you witness someone being bullied, please reach out to them with care and support. Doing nothing can leave the person in despair. Your words can make a difference as you fulfill the much-starved need for human contact. Lastly, please be thoughtful on what is being shared during the conference and online and think before you act to avoid hurting others.
Reporter Nina Zhang
Text Editor Joey Lin
Artwork Valentine Leroux